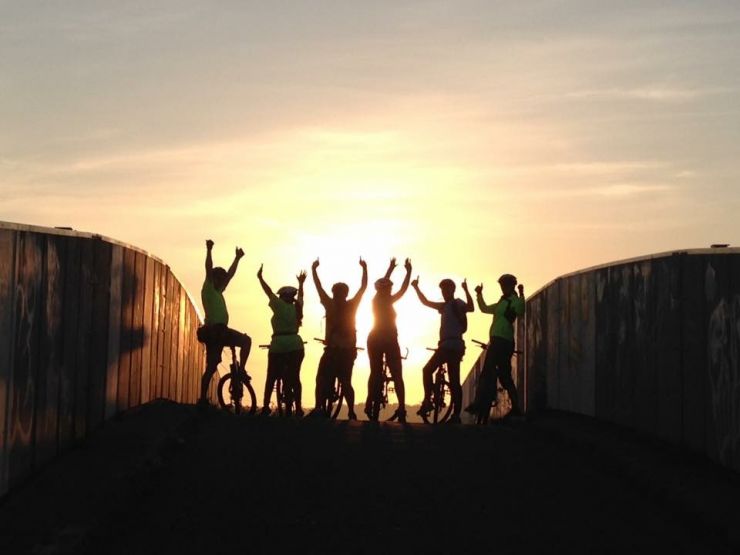 Bashing! What is it you ask? Well, it's like Hashing only done with a bicycle. Its no more complicated or difficult than that. We don't do weekly trails like we do with the running, but we try to get a few dedicated bike trails done throughout the year. Just like Hashing there is a big following of Bashing and groups dedicated to it throughout the uk and the rest of the world.
When we do get to do a trail we get to use the fantastic local area and get to cover a bit more distance. In 2016 we hosted the bi-annual Nash Bash event, a weekend dedicated to off road biking, drinking beer and great fun with friends. Bashing gets us closer to even more pubs and means we can cover even more ground. Typically our Bash's are run on a weekend rather than a week night and the trails can go on for a few hours or more. Keep a look out for info and updates on when our next Bash will be.
Forthcoming Events
There are no upcoming events.