MKH3 Next Run
Willen Dragon, Willen Lake - MK15 0DJ
Sep 26, 2022, 7:00 PM – 9:00 PM
Welcome to Milton Keynes Hash House Harriers
---
If your not sure what Hashing is, we say it is a drinking club with a running problem.
We are not a dedicated running club, but more a social group that likes to do a some running. (or not in some cases!) Generally the runners trail will be 3 or 4 miles.
You do not need to be fit to come out on a Milton Keynes Hash trail. We are different shapes, sizes and ages. Our trails are filled with 'checks', 'holds' and 'fish hooks' to make sure that even the most dedicated of sofa surfers can tag along and still keep up with the pack.
There is a very wide mix in the running ability of our members, so you should always be able to find someone to, stroll, walk, jog, or even run with.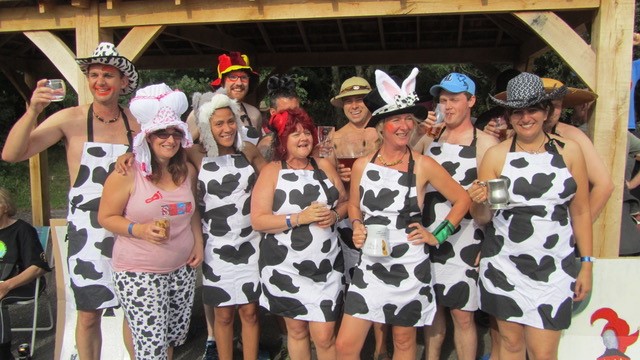 Weekly Runs, Walk or Socialise
With weekly runs, an easy walk or simply stay in the pub, there' s something fun for everyone with MKH3..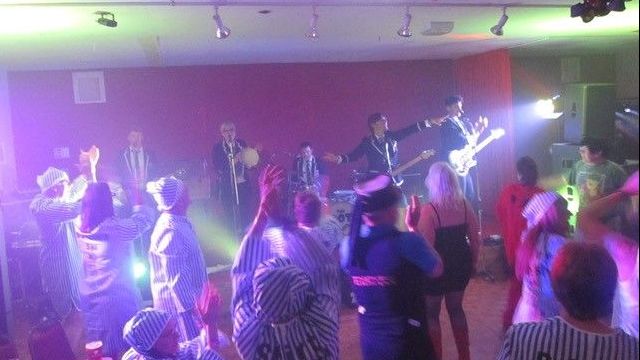 Lots of events
Miton Keynes Hash House Harriers offer many fun weekends away including runs and biking with a great bunch of people.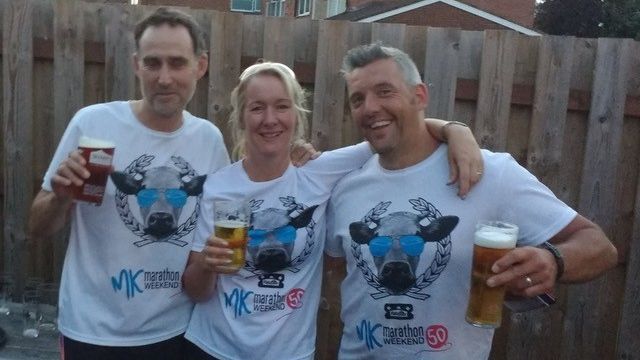 Membership
There's no membership fees with Milton Keynes Hash House Harriers. The first meetup is free, £1.50/wk upon attendance. This covers MKH3 overheads, rewards for regular attendance and subsidises various hash events.
---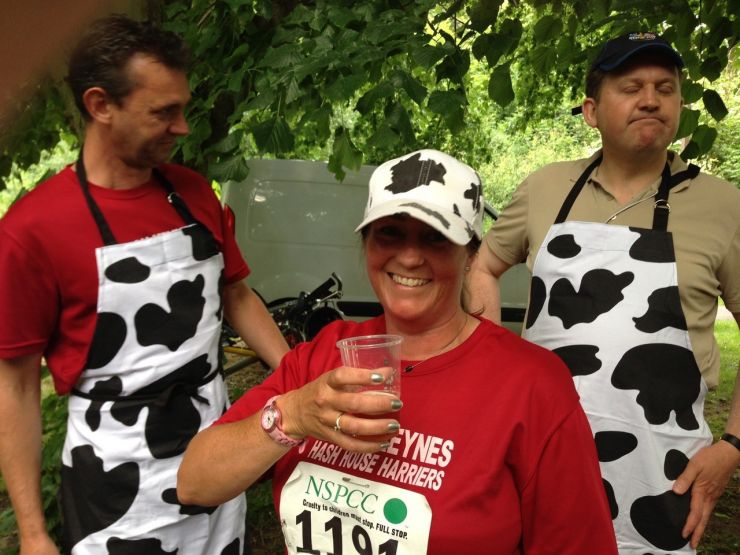 Benefits of Joining Milton Keynes Hash House Harriers
Regular Monday runs to burn off the weekends excess.
International runs and yearly meetups.
Weekends away with Hash House friends.
Meet other runners and make new friends.
Sporting and Social events.
Team events to enter.
Contact us to find out more information.
---
Forthcoming Runs & Events
Featured Run / Event
There are no upcoming events.
Next Run
Willen Dragon, Willen Lake - MK15 0DJ
Sep 26, 2022, 7:00 PM – 9:00 PM
Next Event
There are no upcoming events.
Join Milton Keynes Hash House Harriers
A Milton Keynes-based Drinking club with a running problem!
FIND US ON FACEBOOK
---
For latest news, events and general discussion, please check out our Facebook page here.